ROHKRAFT green
Explore, Develop & Support
the Algae Industry in Europe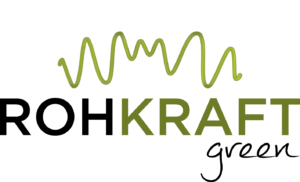 SPIRULIX - ALGAE MADE IN AUSTRIA
ROHKRAFT green produces SPIRULIX:
The Austrian Brand for Spirulina Algae!

All SPIRULIX products can be bought in our webshop:
Visit Shop for further Info
SPIRULIX – Algae Made In Austria.
A Brand of ROHKRAFT green GmbH
"Some challenges are worth taking, no matter how difficult they may appear!
That was our starting point when we decided to pool our experiences and establish ROHKRAFT green, an algae research and development platform in Austria.
We grow with every challenge and look forward to the amazing journey ahead…"
KARL PFIEL & ELAD ZOHAR, ROHKRAFT green FOUNDING PARTNERS.
Cooperation opportunities
The Philosophy of ROHKRAFT green.

Why Algae?
The Amazing Potential of Aquatic Organisms

Growing for millions of years, algae have always played a significant role in the development of the Earth's environment and ecosystems.
With tens of thousands of identified species and strains, algae are an extremely versatile group of organisms, ranging in lenght from several micrometers to 50 meters. They grow in all parts of the globe under different environmental conditions. They come in all shapes, colors and forms, and contain a wide range of biological components which are being explored for their benefits to mankind.
Despite the great diversity, only a limited number of species and strains are currently in commercial use, in particular for human and animal nutrition applications. Algae have also been successfully deployed in the fields of pharmaceutics, cosmetics, energy production and environmental remediation.
Although still in an early stage of development, it is clear that the algae industry will become a key driver for answering humanity's future challenges brought up by population growth and depletion of natural resources.
Join us now in exploring this potential and become part of the future.
Have a Look!
Short Video Introduction into ROHKRAFT green RnD Facility